---
WE COUNT WITH A TEAM OF PROFESSIONALS THAT ARE EXPERTS IN THEIR FIELDS
We are team of consultants with over 10 years of experience working internationally and domestically on elevating the performance of individuals and organizations. We have a unique expertise in coaching executives, entrepreneurs, management teams and business leaders in understanding the blueprint of their organization. We empower our clients in creating a culture that elevates morale and ultimately performance.

Our expertise is in helping you understand the blueprint of your team's performance. We work with you and your employees to elevate their effectiveness at work and build leaders within your organization.

Furthermore, we assist small business and corporations achieve new levels of results by partnering with them in creating a world-class brand and web-design strategies to implement a high-end marketing campaign necessary to succeed in the global business arena.
Giovanni Gonzalez
CEO – Chief Executive Officer
Born in Colombia, lived in Belize and currently resides in Atlanta, GA USA.
As a first-time immigrant, Giovanni sold newspaper on traffic lights for a living and now professionally, he is the founder and Chief Executive Officer of Mindful Performance Blueprint (MPB) and the creator of Access the Leader Within Leadership course. MPB is a business consulting company committed to elevating the performance of individuals and organizations through the transformation of culture, leadership development, and the implementation of strategic leadership initiatives. With over 10 years of experience, Giovanni has proven ability to produce leadership at all levels of an organization and has trained thousands of business professionals from fortune 500 companies in North America, Africa, the Caribbean and Latin America.
Giovanni has a bachelor's degree in International Affairs with a concentration in international Business and a Masters in the science of Management and Leadership. Anecdotes of Giovanni's life and his personal transformation have been published in his book "La Mente de un Inmigrante." (The Mind of an Immigrant, 2011) and his life story was aired on Telemundo under the title of "breaking barriers." Furthermore, he is frequently invited to speak as a business expert on Univision.
Juan Camilo Peralta
Practice Leader | Market researcher and Risk Manager
Juan Camilo provides extensive experience in understanding marketing trends and supports a variety of industries in carrying the implementation of strategic marketing initiatives. In his latest role as a Risk Manager for a national staffing company, he was responsible for risk assessment, risk transfer and team building. Furthermore, Juan Camilo Peralta has been in the insurance industry for over 20 years, both as an agency owner and as an insurer. His entrepreneurial spirit has also taken him to the field of personal growth and development, both as a student and as a coach. Juan has led several community organizations such as Emprendedores Latinos USA, Camino Al Triunfo and lead instructor for an Advanced meeting of the Latin American Association. Juan lives in Atlanta for over 15 years, where he enjoys the city with his charming wife Angela.
Pao Stickland
Health and Wellness Consultant
Pao Strickland, Health and Wellness consultant for MPB, focuses on creating new strategies of awareness on the health opportunities to each individual for an organization. Pao is a Chemical Engineer with over 38 certificates of teaching in fitness and more than 12 years of experience in both fitness and dance. Her passion and commitment is to support each human being to become infected with the energy and vitality that we all carry inside. Pao is also the creator of Latinfitflow ™ or La Yoga Latina. A fitness program that combines Latin dance and rhythmic yoga in one. This unique program has helped hundreds of people connect mind, body and spirit in a unique and special way.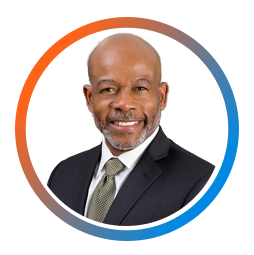 Saurel J. Quettan
Senior Consultant and Partner
Saurel J. Quettan, Senior Consultant and partner for MPB, focuses on breakthrough projects, team building, long-term strategy, implementation, and executive development. Within his consulting practice, Saurel works with clients to redefine the competitive landscape in their segments, spearhead major growth initiatives, and expand companies into high-performing enterprises. Saurel is also a co-founder and President of QM3 Utility Services, Inc. (QM3). Under his leadership, QM3 has developed and deployed processes and systems, and managed millions of field assets for utilities across the southeast. QM3 has over 50 employees and currently serves the states of Georgia, Virginia, and Tennessee. For over 10 years, Saurel enjoys and thrives on the development and delivery of leadership programs designed to give people access to breakthrough performance. Mr. Quettan earned an MBA from Nova Southeastern University (NSU) and a bachelor's degree in electrical engineering from the University of Florida UF). He is a certified Project Management Professional (PMP) and a member of the Project Management Institute (PMI). Driven by the vision that Haiti is a developed nation, Saurel is the President of the Georgia Haitian American Chamber of Commerce, Inc (GAHCCI) and has traveled to Haiti and trained more than 1,200 Haitian citizens since 2009.
EXPERIENCE DOES MATTERS
5 Questions to Ask Before Hiring a Career Coach
1
What is your coaching process?
Any competent coach will be able to talk about her process. She might work hourly, on a package basis, or on a monthly retainer. Whatever the structure, she should be able to explain what the process is and what the outcomes are likely to be. A good coach will start asking you questions, and most likely will echo what she's hearing, often with some unexpected insight. The right coach will intrigue you and even impress you from the beginning.
2
What kind of training do you have?
Coaching isn't telling people what to do. Coaching is using inquiry to raise awareness, develop possibilities and move into action. Because career coaching also requires tactical expertise about topics like networking, interviewing and negotiations, some people who know a bit about these topics refer to themselves as career coaches, even though they have no actual training in coaching methods.
3
Where do you see clients?
Not every coach has an office, but I would be wary of someone whose only option is to meet you at any Starbucks. How serious a coach is about his business is partly reflected in the kind of investment he has made in training, office space and technology.
---
4
How did you get into coaching?
Most coaches I know are people who worked for many years in information-processing or management roles, and gradually realized that they were most fulfilled when working with people and helping them to develop.They are generally thrilled to be able to follow their passion. At the same time, what they did before may have a direct bearing on the kinds of career issues you face. In 2009, there are coaches trained as lawyers, coaches trained as bankers, and even coaches trained as cops. You can find a good fit.
5
Are you coachable?
This final question is for you, not the coach. To be coachable, you have to be open and conscious. You are, after all, trying to achieve something that you haven't achieved yet. People are uncoachable when they have internalized cynicism as their core definition of self, or when they are unwilling or unable to detach from a narrative of victimization. Coaching doesn't require you to believe that happiness is around the corner, but it does require you to be interested in taking a look.